Gradus Stair Nosings and commercial carpet
Hurren and Glynn Carpets and Flooring in Brighton and Hove undertake exciting projects for both the commerical and domestic markets. One recent project involved the fitting of 500 Gradus Stair Nosings and over 700 square metres of commercial grade carpet.
Gradus Stair Nosings
Gradus  is a market leader in Stair Nosings with a wide variety of designs available to ensure stairs are safe for all types of use.
At the start of the project a representative from Gradus visits the site to measure the stairs and assess which Gradus Stair nosings are suitable.
We can then make an informed decision with our customer on which nosing is the right fit for safety, design and budget.
The Gradus Stair Nosing selected for the installation is this one. An aluminium nosing with a slight 'rake back' as this worked best for the stair profile.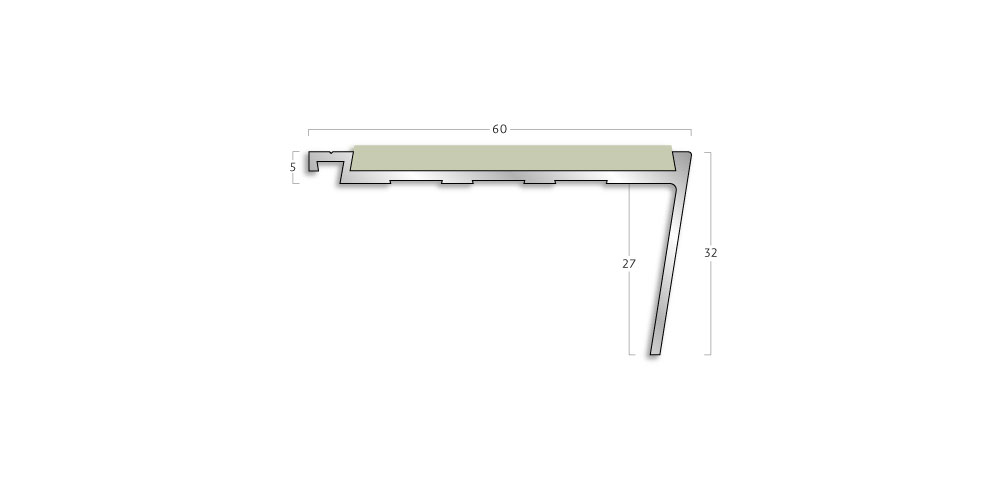 What colour insert is best?
With aluminium stair nosings there is a coloured 'insert' on the top. In the picture above it is beige however there are many colours to choose.
It is important for Health and Safety reasons that the insert is a different colour to the carpet. This ensures users of the stairs can easily identify the stair and avoid trips.
In technical terms the colour of the insert needs to be 30 points different to the floor-covering. To give you an idea of what that means, black to white is 100 points. We can advise on this so nothing to be concerned about.
To view more profiles from Gradus,  click here for more information
Commercial Carpet
For this project carpet, rather than carpet tiles, was most suitable. At Hurren and Glynn we specialise in both types and will advise you on the most suitable for your next project.
We stock ranges from a wide variety of manufacturers to give you the most choice  for styles, colours and budgets. Some of our suppliers are listed below but as a company that has traded for nearly 60 years we can source any carpet.
JHS click here for more information
Carpet & Flooring click here for more information
Burmatex click here for more information
Desso click here for more information
How much will it cost?
With flooring you do get what u pay for. If budget allows therefore, it is worth investing in the flooring so that it will last longer and the upheaval and cost of replacing it is delayed. At Hurren and Glynn Brighton and Hove we have commercial ranges for all budgets.
Installation Pictures
A photo highlighting the lovely new Gradus stair nosings and the Carpet & Flooring carpet
Another photo of the project. The nosings really look great with the carpet
Interested to find out more?
Stair nosings and carpet are an important investment for a company. When spending this capital it is important that you choose a company with the relevant experience to supply and fit them expertly for you.
Hurren and Glynn in Brighton and Hove was established in 1959. We have installed many thousands of stair nosings and many many thousand square metres of commerical carpet. As a result of this experience, we are a name you can trust.
Call in to the shop or give us a call on 01273 773051 to discuss your next flooring project
For directions click on this link Hurren and Glynn.
We offer a no-obligation measure service and are happy to bring samples to you if that works better for you.